Pricing for web hosting appears to be one of the most important things whilst choosing a provider.
Along with such factors as high availability, stable performance, local data center and 24/7 support, affordable pricing is the essential puzzle in the whole picture.
Very often web hosting providers attract new customers with different offers and discounts, and generally it's fine. But after a while costs grow, and along with your projects scale, you have to pay double price.
To make cloud hosting efficient, Cloudlets platform provide dynamic pricing.
It is priced similarly to AWS if you used 100% of your CPU/RAM resources 100% of the time, but when your projects use less resources, you will pay less with Cloudlets.
Cloudlets pricing is based on reserved and dynamic cloudlets, and each cloudlet is 256MB of RAM and 400Mhz of processing power.
Within your environment you can set the number of reserved cloudlets and dynamic cloudlets for each container (maximum the container will scale to if necessary). And in such a case you will pay only for dynamic cloudlets that are in use by your project application.
This magic is possible due to automatical vertical scaling and is a substantial advantage on services such as AWS or a VPS as you don`t have to pay for unused resources. Moreover, your applications are always online and highly performed.
So let's check the difference between two types of cloudlets:
Reserved cloudlets are the amount you always pay for, as you set them up to be always available.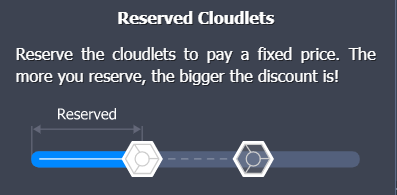 Dynamic cloudlets are the amount of resources that your app may use if required. You only pay for resources you are actually using.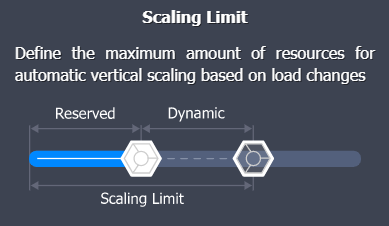 In case you'd like to host your apps at a fixed price - just set your the number of dynamic cloudlets to the same value as your reserved cloudlets, and pay the amount quoted for processing and RAM.
Free Trial and Bonus for Upgrade
Every customer from Australia and New Zealand can test drive the platform for free for 14 days. You don't even have to add the credit card for testing.
And in case you like how it works, performs, and scales, - upgrade your free trial to a paid account and get double credit! For example, if you refill $50, you will get $50 more as a bonus. Don't worry - you will not be charged if you don't decide to upgrade.
Get started at https://cloudlets.com.au/get-started.html