Since 2019 more than 60% workloads are running on a hosted cloud service.
And below is the size of the cloud computing and hosting market worldwide (in billion U.S. dollars)  - the number reached 156.4 billion dollars in 2020.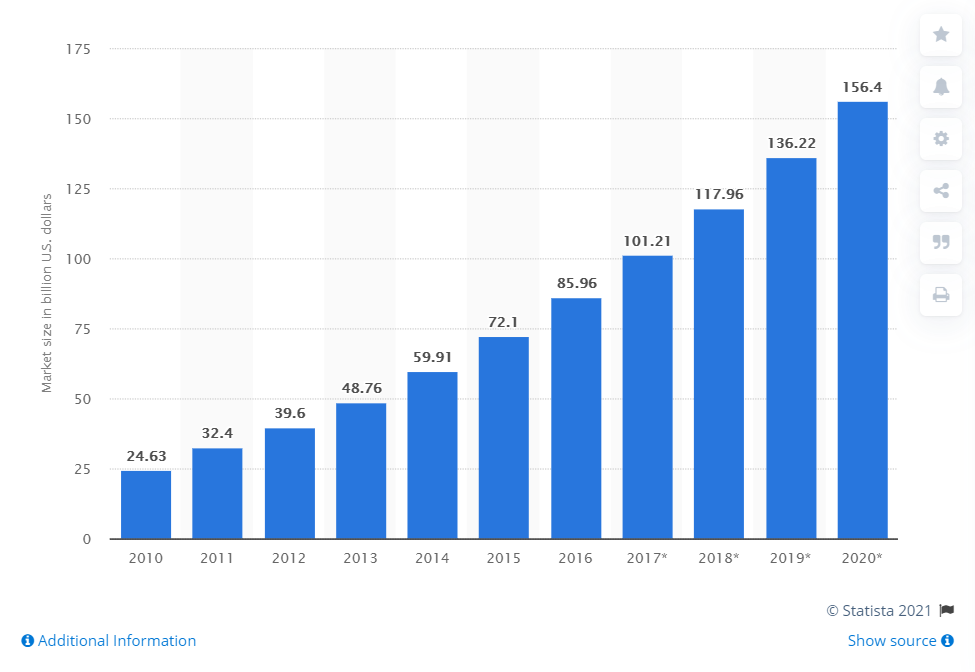 Cloud computing keeps growing, gaining more and more popularity among customers' choice. Banking, enterprises, educational and government instances, digital agencies, e-commerce - 2020 has shown that all the businesses need go online.
So we'd like to go through several most valuable points why customers prefer modern cloud hosting services for their websites, applications, and projects.
Auto scalability, providing an incredible freedom. That means you do not need to migrate every time your apps grow, - auto scalable hosting enables devops to forget about manual settings of applications and do not require upgrade everytime high traffic occurs. Elastic automatic scaling enables smart resource allocation based on the load level, ensuring high performance, application availability and uptime.
Easy to Use, Easy to Deploy. Not all cloud hosting providers can provide a platform with intuitive UI. Dozens of features and services commonly require a special (paid) certification courses, and much time. But the cloud platforms that are easy to use, manage, and deploy still exist. Cloud can also enable you to deploy and run legacy monolithic applications and cloud-native microservices with no code changes and zero lock-in.
Cost efficiency In a majority of web hosting providers pricing is based on packages upgrade and means twice bigger cost. Cloud hosting platforms that are powered by containers, charge customers via a pay-per-use approach. This type of smart pricing enables you to pay only for resources in use by your applications, eliminating cloud waste.
4. Variety of preinstalled packages -  no need to spend hours and days everytime you need a standalone, clusterized application or add-on: WordPress, Magento, MySQL, PostgreSQL, NGINX, Tomcat, GlassFish, WildFly, Docker Swarm, Kubernetes can be available for 1 click install, deploy, and scale, requiring minimum efforts for support and management.
5. Free trial and migration - if talking about cloud hosting, it is preferable to try the new platform for free before the migration. Free trial is available at the majority of hosting providers, but only few of them do not require a credit card for the registration.  In such a case, customers are not obliged to pay for the hosting if they prefer not to use it.
6. Local data center and 24/7 support - choosing a local provider ensures high performance, fast and always available technical support. Local cloud providers usually offer higher degree of customer service and personal attention, so in case you require help troubleshooting, you'll get the assistance instantly.
7. High security level. Cloud hosting providers can ensure high security and DDOS protection. We then have added IDS/IPS firewalls to block common exploit requests. Some platforms also provide own firewall management in the dashboard enabling a complete network protection solution. You can also map local ports to different endpoint ports.
There are much more benefits of cloud hosting, but every provider has its own list of pros. Customers in Australia and New Zealand can try free the cloud hosting platform Cloudlets Australia, which team is ready to help with any advice in setting up and configuring an environment.
Cloudlets is the fastest and easiest platform for web app hosting, that enables to easily create, deploy and scale your PHP (for WordPress, Magento etc.), JAVA, Node.JS, Ruby, Python, Go or Docker and Kubernetes containers.